Anthony's Model Cars
U.S.A. Cars
Ford 1908-1927
1923 Ford Model T Tractor
As there are no 1/25 scale model kits from old Ford tractors, I decided to design and make my own Ford Model T tractor. I started with a standard chassis from an AMT kit which was shortened at the rear. Engine is stock T with an extra transmission and larger differential from another kit.
The front wheels are from a AMT '23 Delivery Van kit. I added a rim in the middle of the front wheels as often seen on these vintage tractor wheels. The rear wheels are G scale luggage car wheels. I added a 7mm wide 0.5mm thin strip on the wheels and made the ribs of the wheels from Evergreen 2mm L-shaped profile. To add some realism I 'bolted' the ribs with Grandt Line #99 bolts.
The drivers seat was made from a disposable plastic coffee spoon. Steering wheel is from my spare parts box. The gas tank was scrap made from plastic and put on top of the engine, a 'design feature' other tractos had too in those days. The tool box was scrap made from L-shaped plastic profile and thin strips of wood. The gear shift lever is a simple pin with a small bead as knob.
And the whiskey jug in the toolbox is from the AMT/Ertl Beverly Hillbillies Buick kit. Thanks, Granny!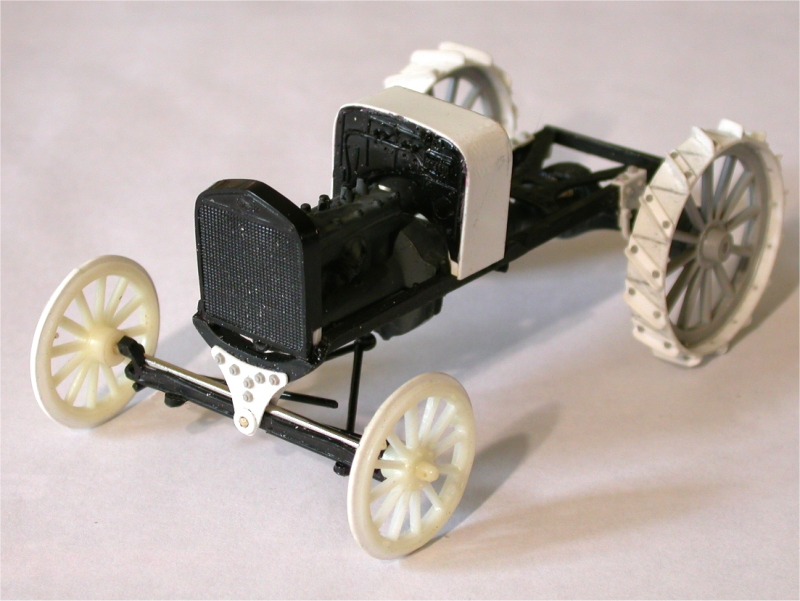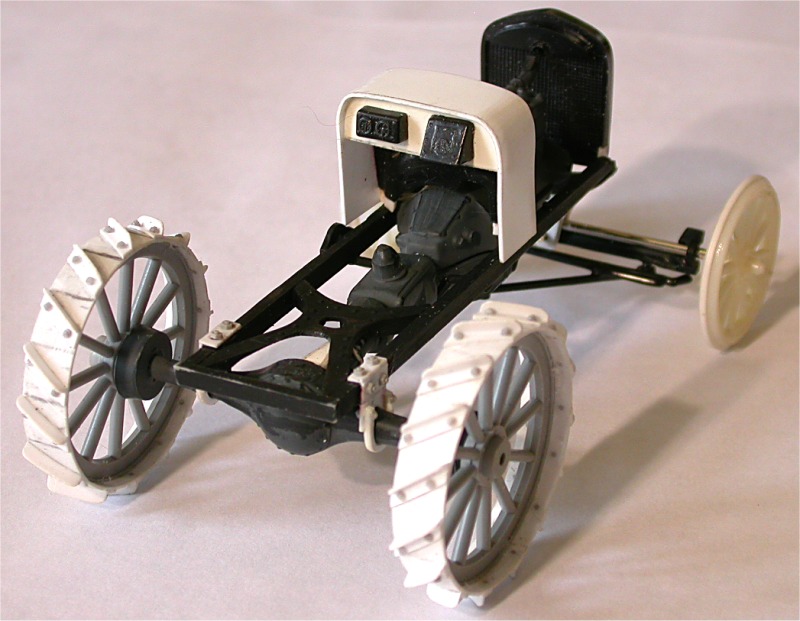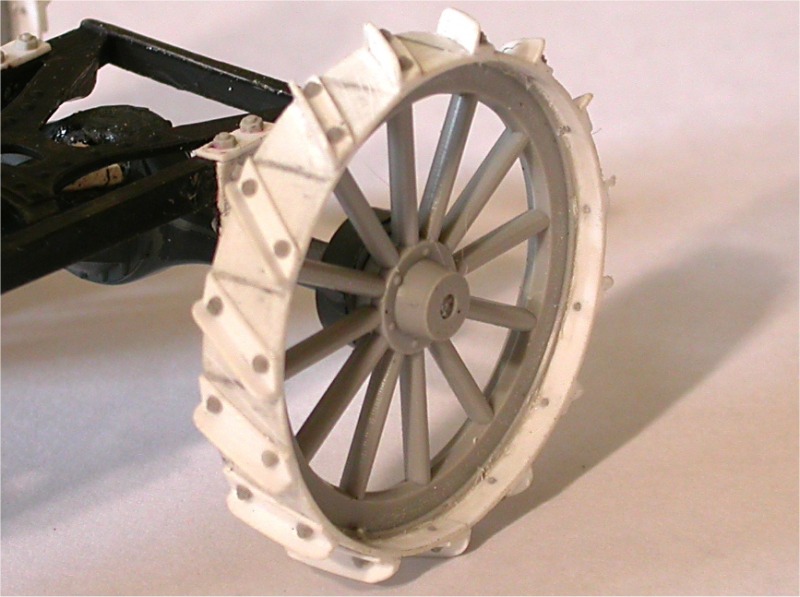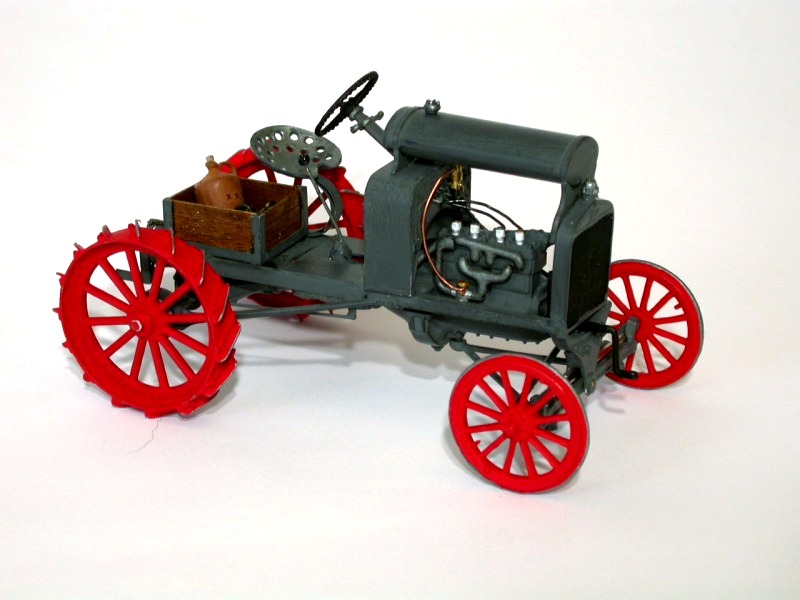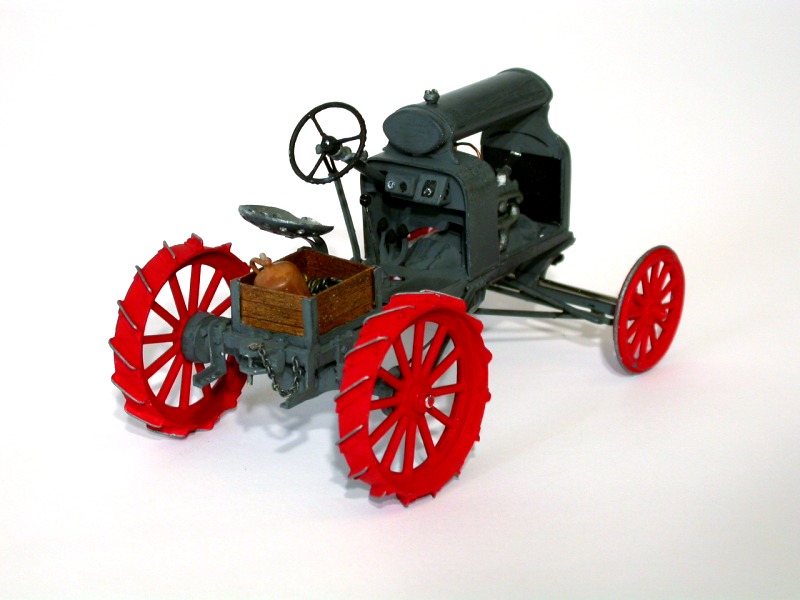 And here are some pictures I made after I applied some weathering to the model. Not too much, just enough to make it look like it was used: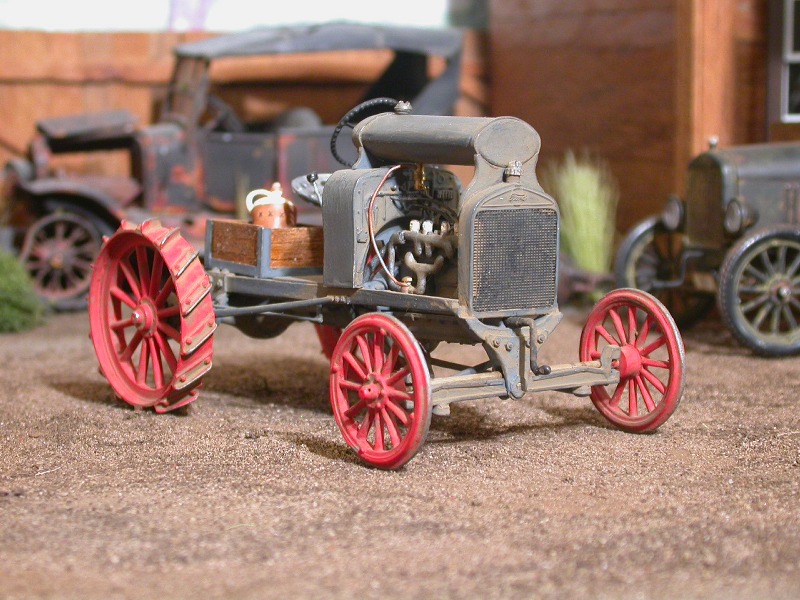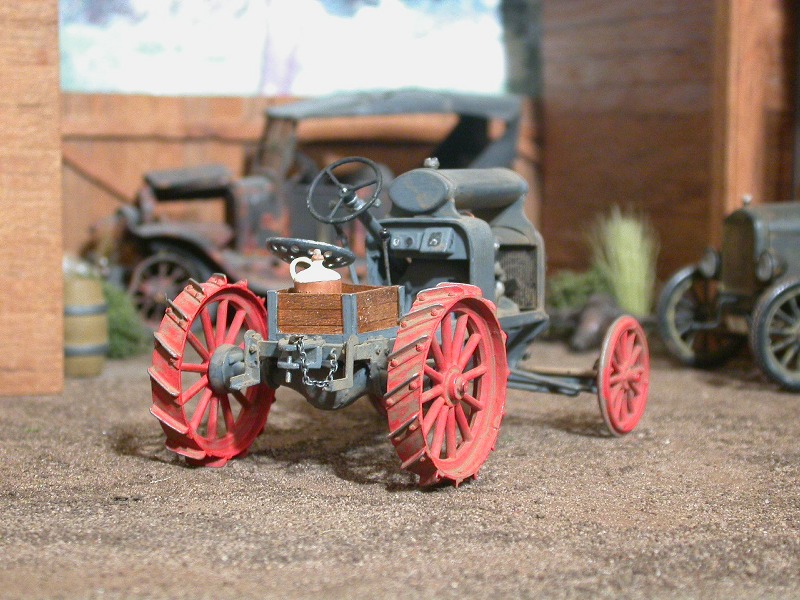 >